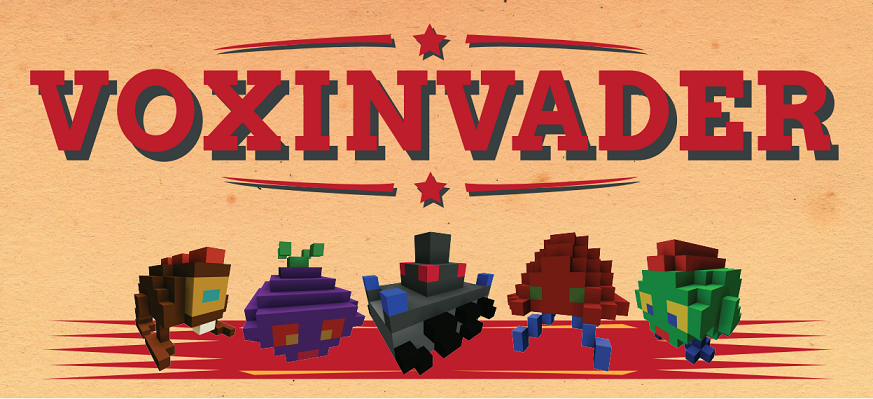 VoxInvader
A downloadable game for Windows
Voxinvader is a voxel based re-imagining of Space Invaders, with combat taking place over 3 dimensions over procedurally generated terrain and lots of voxel based destruction. In Voxinvader, the goal remains the same as the retro classic – use your tank to eliminate all enemies before they hit the ground.
There are 4 types of enemies, utilising the classic Space Invaders side-to-side attack pattern, but this time they take formation over 3 dimensions, forming a cloud of voxel-based aliens above you.
Voxinvader features adventure mode and an arcade mode which gives you the option to tailor your level and enemy types. There are 3 types of procedurally generated universe you can fight in (Plain, Snow & Desert), all featuring fully destructable terrain that takes a punding from enemy fire, forming craters in the landscape.
These craters are aren't just cool looking, they're also pretty deadly so you're best steering clear of them. You won't get cornered though as you can instantly scroll the terrain underneath you with the right mouse button.
If you like the game , support the developers !
Thanks !
Voxinvader is on IndieDB too.
Lespagnol Rémy & Allender Quentin
Download
Click download now to get access to the following files: